Unique formula to patch up gaps & corrosion damage with ease!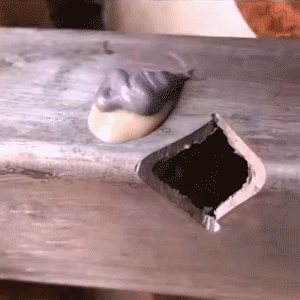 Widely Use:A great alternative to welding repair with this Metal Repair Gel! Repair cracked or damaged metals back to perfection with the Heat Resistance Metal Repair Adhesive! This should help make your DIY metal repairs easy and fast!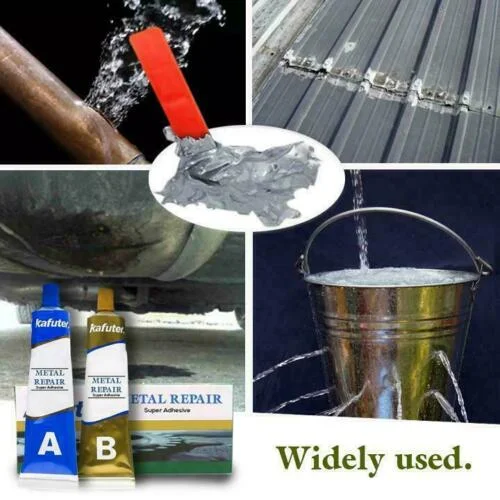 Effective Adhesive Agent: Developed as an alternative to torch welding, it provides strong and long-lasting repairs to metals and multiple other surfaces. It will bond almost any clean surface that is free of dirt and oil.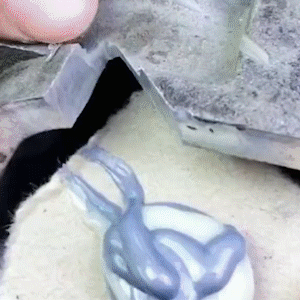 Long Lasting Bond Strength: It forms a strong and stable permanent bond that should last for ages. It can be shaped, tapped, filed, sanded and drilled depending on its purpose.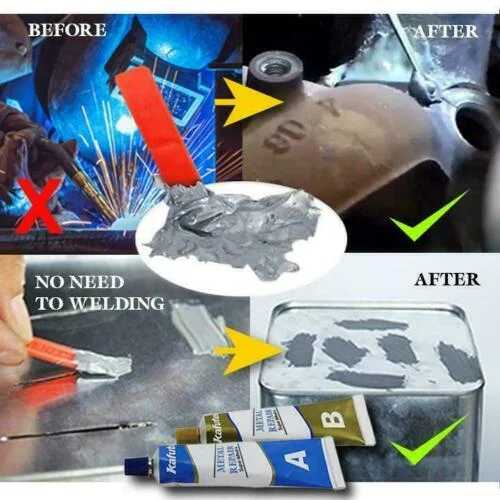 Description:100% Brand New and High quality.
Capacity:
A  Gray mud-like paste
B  White paste body
Volume Ratio: A:B  1:1
Package include:1 X A, B Adhesive Gel 
Note:Item color displayed in photos may be showing slightly different on your computer monitor since monitors are not calibrated same
Simply mix these paste together and apply them straight to the damaged surface to get that tough weldless repair!


FEATURES:
Instant Metal Repair
The mix contains an extremely durable hardening formula that is designed to seal chips and gaps. Easily repair metallic abrasions, casting defects, corrosion damage, surface fractures, and even broken parts.

No More Torch Welding!
An easy-to-use alternative to torch welding. Save a $200 professional fee and easily seal up holes and gaps yourself!

Permanent Bond Strength
Form an extremely tough bond that lasts permanently. It can be shaped, tapped, filed, and sanded.
High-Temperature Resistant
It can withstand temperatures up to 150°C. When fully cured, it is as hard as iron and provides uniform bond line thickness.

Easy Mix & Apply
Simply mix paste A & B on a 1:1 ratio, apply on the damaged or corroded surface and let it cure. Bond to clean surface free of dirt and oil.
Wide Application
Fix any metallic abrasions and fractures on rooftop, pipe, engine tanks, heater, and more.

INSTRUCTIONS:
Clean off the dirt from the damaged surface.
Mix paste A & B on a 1:1 ratio. 
Apply on the damaged or corroded surface.
Let it cure for 24 hours.

PACKAGE INCLUDES:
1 x set of Permanent Metal Repair Paste